Your contractor business can soar through smart team building. Managing a business (particularly during busy times) is a challenge. The difficult times are undoubtedly improved by an efficient, happy team. Yet what are the tools that managers can use to get the most out of their team? Below, we outline a few of the top concepts that help to understand team dynamics. Even for contractors that work on their own, recognizing these essentials will aid everyday relationships, both personal and professional.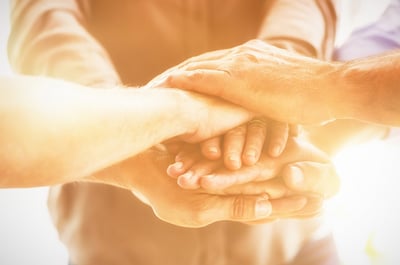 Keep in mind that there is no "simple fix" for understanding teams. Instead, self-awareness, listening, and clear communication are all required. That said, here are ideas that will help you empower your team.
Psychologist Dr. Bruce Tuckman was most well known for his work on group dynamics. Dr. Tuckman introduced that teams continually cycle through the following stages: storming, norming, performing, and then adjourning. This means that it's normal for your team (especially whenever a new member joins) to continually evolve, with inevitable bumps along the road. Don't lose that perspective.
Context is one of the top communication methods to use when speaking with your team. Make sure to explain topics or projects openly and with transparency. When teams (and individuals) understand the greater picture, the why, they are motivated to work together.
Encourage collaboration – not competition. Boost morale by raising team members up. A study by the Harvard Business Review found that the ideal praise-to-criticism ratio is about 5.6 to 1. This means that for every point of constructive criticism, strong managers should aim to offer about five positive feedback points.
Set clear expectations from the beginning of a project. Whenever possible, offer goals that teams can visualize and work towards.
We'd love to hear from you. What are your tips for managing teams that you find to be effective? Write to us in the comments section below.