Many contractors experience a dramatic shift in their workload depending on the time of year. Technicians that provide services like air conditioning repair, plumbing, and landscaping have cyclical busy and slow seasons.
If you're looking for a way to fight the seasonal contractor job swings so you can keep revenue consistent, the below strategies can help: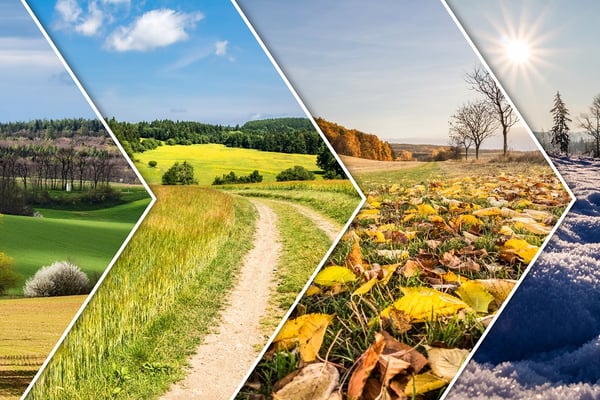 Offer deals on preventative work
When it's the middle of summer, not many people are worried about their pipes freezing – but this is actually the best time to get your pipes inspected to ensure they are ready for the coming cold. Think about offers you could provide on ancillary services during the slower months of the year. Inspections, tune-ups, and seasonal reinforcements are all valuable supplements when demand is low for your primary service.
Improve your marketing
Even if there's not much to do for customers in the off-season, you can still keep in touch with them. Do you have a newsletter or Facebook business page? These are perfect outlets to provide helpful information that keeps you top-of-mind. If you build a valuable relationship with customers year-round, they will remember you when a need for your services arises. Here are some other marketing resources for contractors.
Branch out and improve your skills
If you specialize in one type of contracting work, think about related services you could provide that aren't so dependent on the weather. If you repair air conditioners, would it be difficult to learn enough to become certified for heating repair as well? Only you can decide how far you want to branch out.
You could also use the off-season to improve your primary service – renewing your certifications, learning about new tools, and so on. This could potentially allow you to earn more during the busier seasons, making up for some of your slowdown.
Join a home repair plan or home warranty company's contractor network
Home repair plans and home warranty providers offer homeowners peace of mind about things going wrong in their homes. Since policies are ongoing, the best home repair plan companies strive to give their contractors steady, consistent work all throughout the year. Partnering with the right home repair plan company could help make up for a seasonal deficit in your business so that you can smooth out your monthly and quarterly revenues. Plus, the top home repair plan companies offer prompt payment.
Seasonal swings for contractors shouldn't be painful
Seasonal swings are natural, but they shouldn't pose a serious threat to your success and growth. With these strategies for coping with seasonal shifts you should be able to maintain a successful contracting business and meet your goals throughout the year.
If you'd like to explore working with a top home repair plan company, please reach out to us. Click here to fill out our short application, call a Recruiting Specialist at 844-876-4709, or send us an email.
P.S. Interested in more ways to market your business to year-round success? Click here!