Did you know that in the next five years, nearly half of the workforce will consist of young adults from the millennial generation (those born roughly between the early 1980s and 2000)? And, a study by Bentley University shows that the workforce will be made up of 75% millennials 10 years from now. This will likely have a big impact on how you go about hiring and training employees to your contractor business.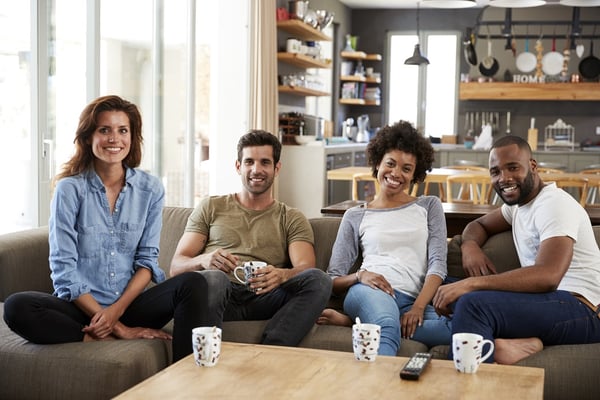 Millennials are definitely a different breed and, to effectively lead and train them, you need to understand how they were raised. Millennials were raised differently, in a world where everyone got awards for just participating.
More important, however, is that they grew up with technology at their fingertips.
This has major plusses, but it is important to note that because they are tech focused, in-person communication can be a challenge for them. And they don't handle stress or criticism the same way as older generations did.
However, Millennials really bring a lot of positive attributes to the workplace since they:
Are tech savvy and embrace innovation;
Want to be part of a team and value company culture;
Embrace change and are adaptable.
So how do you attract them to your company?
Offer them technology solutions and promote how your company has a positive local impact. Tell them how they can make a difference to your company and your team. Tell them what their career path would look like, and provide the training to support their success. Also, be sure to offer them recognition and bonus programs.
What does effective recognition look like?
First, dig in to understand what motivates them, and what their strengths are. Then, when recognizing a job well done, or even above and beyond, be sure to do it in front of their co-workers so they feel appreciated by all, not just the boss.
Get personal
Until now one of the basic tenets of managing people is to never cross personal boundaries with our team staff, but some Millennials actually want that. If you don't reach them on a social level, it may be harder to keep them. On your Monday morning coffee run, ask about their weekend. Be sure to have one-on-one time at couple of times a month and ask what their ideas are for ways to improve the business, or get their input for a fun team social event. Once you understand who they are as people, they'll be much easier to manage, motivate, and retain.
It's important to celebrate "wins"
It's great to be focused on improvement and growth, but you shouldn't forget to celebrate the wins along the way. The old school mentality is often "why do I need to congratulate them for doing their job…after all, that's what the paycheck should do." Not so with Millennials. The fact is that if you want to effectively grow your business, this new breed needs to be managed differently.
It's not all about money for Millennials
Millennials aren't as motivated by money alone as previous generations. The days of running a contest to win a $100 prize and seeing your team work like crazy for a month to win it are over. Now we must get personal, get to know them, and find out what truly motivates them to represent you and your company at the level you desire. Culture, and fit, are key to this generation.
Every generation has its challenges and strengths, and as a leader, it's crucial that you recognize what those are and adapt effectively.
Click here to dig a little deeper and read this excellent piece on 10 mistakes to avoid when hiring millennials.